Step out your door and onto the beach, enjoy 106 Feet (32m) of beachfront and refreshing ocean breezes.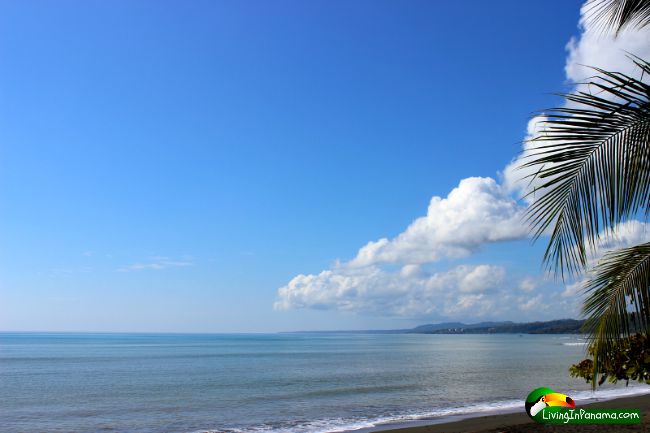 This is a wonderful spot to live.
Beautiful beachfront
Quiet and restful
Refreshing Ocean Breezes
Friendly neighbors

Only a 10-minute walk to downtown Puerto

An even shorter walk to restaurants and small grocery store
Scroll Down For Slideshow
Property Details
Affordably priced
All utilities available on site
Ample Lot ~ 10,000 sq. feet (935 sq. meters)
106 Feet (32m) of beachfront
Flat property with easy access
In the San Vicente neighborhood of Puerto Armuelles
Not far from Big Daddy's Hotel and Sunrise Inn
Land values in Puerto are rising. Buy now while it is still affordable
Financing is available. (Click for financing info.)
To Start Slideshow – Click on any photo.
About Puerto Armuelles
Puerto is an ideal place to enjoy a relaxing beach lifestyle and retirement. This property is in the San Vicente neighborhood of Puerto.
Puerto has a real sense of place
Located right on the Pacific Ocean
Historic town. Built by Chiquita Banana, starting in the late 1920s
2nd largest town in the popular Chiriqui Province.
Everything you need, right in town
We love Puerto Armuelles, and you very well might love it too.
Financing
We offer financing on many of our properties. Since it can be hard & time-consuming for individual foreigners to qualify for a bank mortgage this is a great perk. Click for details of our financing.
Price
This beautiful and big beachfront property is very reasonably priced at $105,500.
We look forward to showing you the property.
Please contact us if you have any questions.
Interested?
Please schedule a tour of the property.  If you want to make sure the property doesn't sell before you can see it, check out our property reservation option.
Meanwhile, explore our site to learn more about Puerto Armuelles and get other FAQs about Panama answered.  And of course, we are happy to answer your questions, contact us here.
---
Want To See This Property?
Tell Us When You Will Be In Town – Click Here
---
Property Summary
Price: $105,500
Neighborhood: San Vicente
City: Puerto Armuelles
Province: Chiriqui
Country: Panama
Square Feet (site): 10,000 sq. ft

Square Feet (house): N/A
Site Dimensions (Feet): 95' (avg'd) x 106'
Beachfront (linear meters): 32 m
Beachfront (linear feet): 106'
Reference Name: San Vicente Paradise #2

For details on how to buy property in Panama, go here.
---