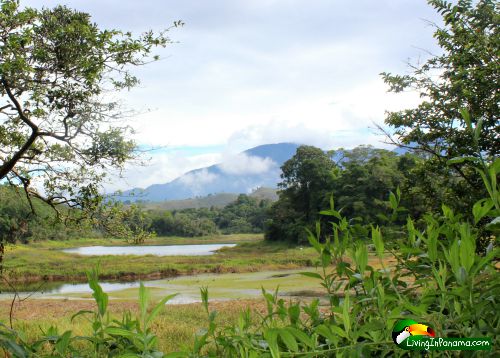 Yes, you can enjoy 2 climates in Panama in less than 2 hours.
I tested it!
Here's how it happened.
We've been living in Puerto Armuelles for over 8 years.
We love the beach, so we chose to live in the beach town of Puerto Armuelles.
---
Learn about Puerto Armuelles here.
---
But that doesn't mean we don't like the mountains too. We do.
It works the other way too.
We are running into more and more ex-pats who live in the highlands of Boquete or Volcan who "love the mountains", but who also like the beach.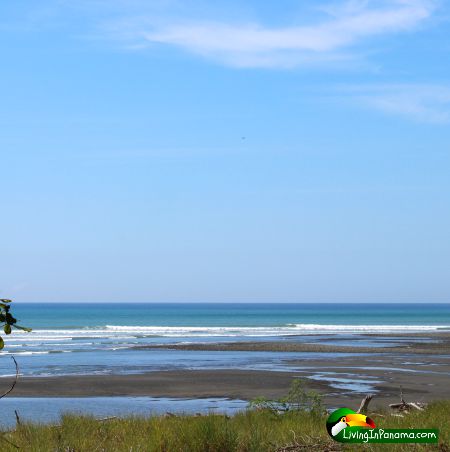 Have Your Cake & Eat It Too
Some of the hype you hear about Panama, says that these beach and mountain lovers can quickly go back and forth.
For example, the hype says that in one leisurely Panamanian day, you take a dip in the ocean, a hike in the mountains and eat dinner back at the beach.
My Experiment
I decided to test that out.
Recently, while my family was away in the states, I decided to see if I could use the mountains as a quick get away from Puerto Armuelles.
I was particularly enthusiastic since it was the dry (hot) season, and there were no waves for surfing.
What I found was that all the hype is true.
Puerto Armuelles To Volcan in 1 Day
I took off my flip flops, drove to Volcan, put on my hiking shoes, and went for a brisk hike.  I was back in my car before dark and driving home –  all in the same day.
Specifically, I did the following.
– Left Puerto Armuelles after lunch
– Drove up to Volcan (1-1/2 hrs)
– Enjoyed a 3-hour hike
– Returned to Puerto in time for dinner.
When I left the beach it was pretty hot (high 80's).  I was  up in the cool mountains (low 60's to 70's) of Volcan in a matter of an hour and a half.  It would have taken 2 hours to go to Boquete.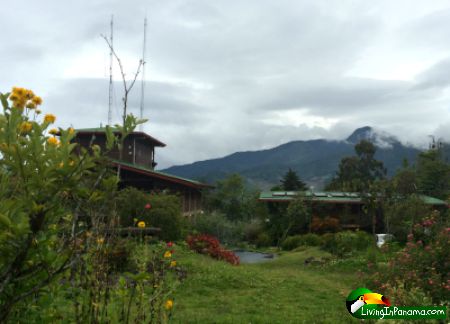 Puerto Armuellles to Cerro Punta for the weekend
I continued this experiment and visited Cerro Punta, which is ~2 hours from Puerto Armuelles.
I drove to Cerro Punta, took a nice afternoon hike, then spent the night at the wonderful Hotel Los Quetzales.
I  woke up, had a lazy breakfast, then went for a real jungle hike.  I kept a look out for the beautiful and elusive Quetzal, but never saw it.
I could have returned to my hotel, checked out, and been back in Puerto Armuelles for a swim in the Ocean before dusk, but I didn't.  I stayed another night.
Back In Puerto Armuelles
Obviously, I have always known that this was possible.  But we had never tested it.
Our getaways to the highlands and other places in Panama, tend to be for 4 or more days.   We haven't done many quick trips.   More often then not we stay contendedly at home in Puerto Armuelles.   I think that now that our children are getting older, and more adventuresome, we may start to take more quick trips to the highlands.  Or maybe just Betsy and I will just take off more often for a night or 2 and stay at one of the many great mountain hotels
It seems that I'm not the only one doing more quick visits.
Highlands to Puerto Armuelles for the weekend
With increasing frequency, we run into expats from Volcan & Boquete here our beach town of Puerto Armuelles.   They are indulging in a weekend getaway from their mountain homes and staying at Heavenly's Hotel or the Tsunami Inn.
It was chatting with these expats that inspired me to try a quick getaway myself.
They told me it was easy.  They were right.
Why Puerto?
But I did wonder why they didn't go to the beaches somewhat closer to them such as Las Lajas, Boca Chica, and La Barqueta.  They told me that Puerto Armuelles is just a "whole lot more real" than those more resort-type beach areas.  In Puerto, you get the beach, but you also get a real beach town, with 20k residents, and all the services and community that this entails.
What is your favorite quick getaway in Panama?
Comment below.