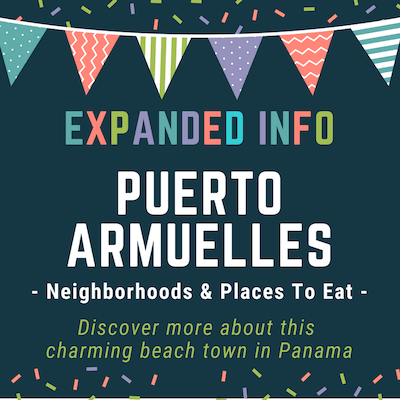 Check out our expanded & updated info on Puerto's
Places to Eat

Neighborhoods
Places To Eat
We updated & expanded our Places to Eat page to include: 
Our favorite lunch places
More places to eat dinner
A Map! – with restaurant locations
Click to see this expanded Puerto Armuelles restaurant info.
Neighborhoods
Discover information on more of Puerto Armuelles neighborhoods:
You can now find info on all these neighborhoods:
San Vicente
Carmen
Downtown
Retail areas near downtown
Pueblo Nuevo
Rio Mar
San Jose
Bella Vista
El Porvenir
Pez de Oro
Corazon de Oro
Corazon de Jesus
Coronado
Cucuy
Plus there are more photos.
I will be adding more photos over the next few weeks too.
To see this expanded neighborhood info, click here.
We hope you find this expanded info helpful.
---