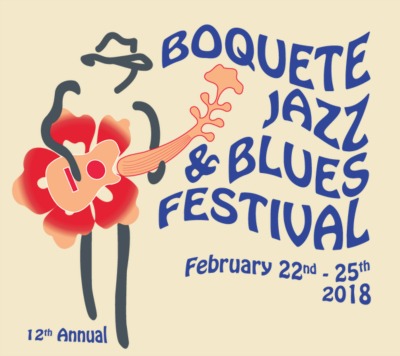 Have you ever been to the Boquete Jazz & Blues Festival?
If you like live Jazz or Blues music, I highly recommend it. 
It is a bit rarefied.  Not that it is fancy.  Far from it. 
But it is pricey. 
In Boquete, where there is such a disparity of wealth, you can feel a bit privileged by attending.
To help ameliorate that privilege guilt,  part of the proceeds go to help a really excellent music program for kids.  One of the days, the kids come and put on a show.
With or without, feeling privileged,  I really enjoy myself there.  I delight in dancing to live Blues music.
If you will be in the Chiriqui Province in late February, you should consider attending.
Boquete Festival Information
To find out more about the Boquete Jazz and Blues Festival, click here.
Their website is greatly improved.  It has a lot of easily accessible information about the events and the line ups.
The Festival runs from Feb. 22nd – Feb. 25th, 2018
Live & Invest Panama Conference
This year I will have to miss the first 2 days of it.
When I said yes to speak at Live & Invest Panama conference, I didn't realize it overlapped with the Boquete event.
But I can make it to both.
---
By the way, if you are still in the information gathering stage about Panama, you may want to check out the Live & Invest Panama (LIOS) conference.
I would never have thought of going to such an event, but now that I have attended one, I understand its value.  I wrote about the 2018 LIOS Panama event (Feb 21 – 23rd) here.
---
Maybe I will see you at both events.
We have written about 2 of the Boquete music festivals we have attended.
You may enjoy checking them out as well.